Revideco is a Swedish accounting service provider and we have provided small and large both local and international companies with accounting services since 1994. Or clients range from global well recognized companies to smaller family businesses.
In June 2018 Revideco attended the MGI European region meeting to meet with other accounting service providers from all around Europe.
Swedish accounting service provider
With a digital approach and a good understanding of international clients needs we provide accounting services to a large number of local and international clients. We are happy to say that we have a good understanding of our international client's needs, both from an accounting point of view and a tax point of view. As we also are audit service providers we are able to take year end procedures from A to Z so to speak, including liaising with both local and international auditors.
Competing with Big accounting
Revideco is an independent Swedish accounting service provider, we are 50 staff strong, partner owned business and we are happy to compete with the Big global accounting firms. We provide a service that is quality driven and we make it a point that we are accessible to our clients. We have listened to our client's earlier experiences and therefore we make sure that we are able to answer the phone and reply on e-mails within short. We believe that this accessibility together with our price point makes our market offering very strong.
2018 European Region Meeting
This year's European region meeting took place in Les Prés d'Ecoublay at Fontenay Trésigny, just outside of Paris, France. Revideco was represented by Emma Lindeqvist from our Stockholm office and Caisa Wesin from our Gothenburg office. Emma and Caisa are our international contact persons. Attended did also Erik Emilsson our MD and former chairman of the MGI network.
MGI Worldwide – our international network
MGI Worldwide is an international network of independent audit, tax and accounting firms, with some 5000 professionals in over 250 locations around the world. Today we are one of the world's oldest international networks.
From setting up subsidiaries abroad to planning for foreign tax regimes, providing expert advice and assistance to the most complex of client issues, MGI Worldwide member firms do whatever is needed to help make their clients' business a success – and have been doing it for more than seven decades
MGI Worldwide member firms are well respected in their local markets, share similar values and work with the same types of clients, from small and medium sized businesses, family business, entrepreneurial and fast growth enterprises to subsidiaries of major multinationals and not-for-profits.
Contact us for more information
If you would like to get in contact with us regarding our accounting or other services in Sweden, pls click here or send a mail to Emma in Stockholm at emma.lindequist@revideco.se or to Caisa in Gothenburg at caisa.westin@revideco.se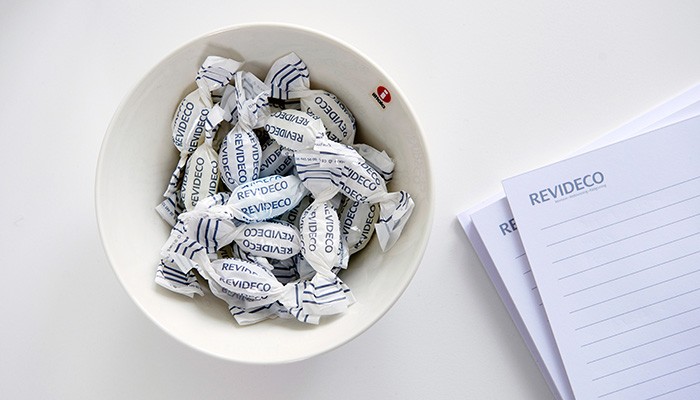 Revideco erbjuder personliga tjänster inom revision, redovisningoch rådgivning. Våra primära kunder är små- och medelstora företag, ofta ägarledda aktiebolag. Vi har kontor i Stockholm, Skellefteå och Göteborg.
Revideco provides qualified accounting, audit and consultancy services in Sweden. Our clients are primerally small and medium sized companies, many led by entrepreneurs. We have ample recourses at our offices in Stockholm, Skellefteå and Göteborg.