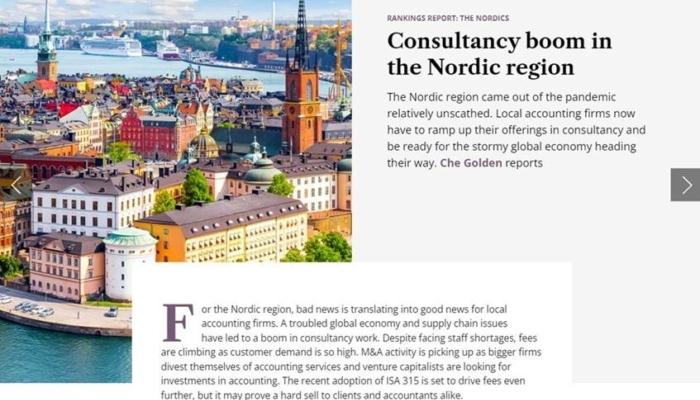 International Accounting Nordic region: IAB – Consultancy boom in the Nordics
International Accounting Nordic region – Consultancy boom in the Nordics
While the pandemic didn't have a hugely negative impact on the Nordics, local accounting firms are now ramping up their consultancy services in preparation for the predicted stormy global economy heading our way. Things are looking positive though. A troubled global economy and supply chain issues have led to a boom in consultancy work. Despite facing staff shortages, fees are climbing as customer demand is so high. M&A activity is picking up as bigger firms divest themselves of accounting services and venture capitalists are looking for investments in accounting. The recent adoption of ISA 315 is set to drive fees even further, but it may prove a hard sell to clients and accountants alike.
The International Accounting Bulletin (IAB) spoke to MGI Worldwide member Caisa Westin, Partner at Revideco AB, in Sweden, who shared her thoughts on how the Nordic area seems to be of growing interest to companies abroad.
Caisa Westin on the topic: International Accounting Nordic region

"The Nordic area is experiencing quite a lot of M&A activity, especially in the accounting sector. The big audit firms are narrowing down their range of services and therefore selling out the accounting service, mainly to other bigger accounting firms. We have also noted an increase in venture capitalists entering the accounting market where bookkeeping agencies have been acquired by both national and international companies."
Please find carefully selected parts of the full article below. Full article 'Consultancy boom in the Nordic region' is available at IAB website.
International accounting Nordic region
Revideco is an independent and owner-managed multi- service firm in Sweden with the aim to provide added value to our clients. We believe in continuous communication to stay up-to-date with the client's business and to enable discussions concerning potential problems without delay.
We are about 60 employees in offices covering the cities of Stockholm, Gothenburg, Skellefteå and Sundsvall. Even though we are considered in the same grouping as the big multinational service firms, Revideco AB is different from the big seven. Clients turn to us due to the personal service we deliver and the value for money we offer. We have a large variety of clients, ranging from public listed companies to small entrepreneurs.
Accounting firm of the year in Sweden
Yet, our focus is owner-managed, family- and entrepreneurial businesses. Revideco AB has provided qualified services since 1994 and is an award-winning company of the title – Accounting firm of the future 2019. Our firm is a registered auditing firm and a member of the Swedish Trade Association FAR.
Global: Local: Personal
We cooperate with accountants, chartered accountants, CPAs, CFOs and shared service centres from all over the world. We are accustomed to providing information on Swedish law, Swedish GAAP, and specific Swedish regulations. Our aim is to find the most efficient solution for each and one of our clients. We also have a close relationship and cooperation with other international accounting firms in the Nordic region.
Proud member of MGI
Since many of our clients are engaged in international business activities, we are also a proud member of MGI Worldwide, an international network of independent authorized audit firms. MGI Worldwide is a network of independent audit, tax, accounting and consulting firms with 645 offices in 100 countries. We all help our clients to compete, grow and succeed on the global arena. As we have member firms within MGI in all Nordic countries we also jointly provide international accounting services in the Nordic region.
Let's book a meeting!
Are you in need of accounting services in the Nordic region? Let's book an exploratory meeting! We would be happy to take a call.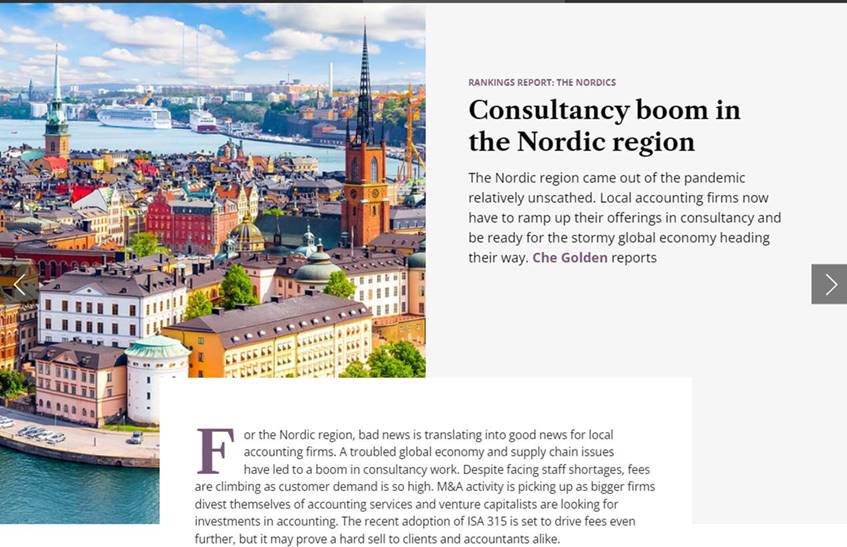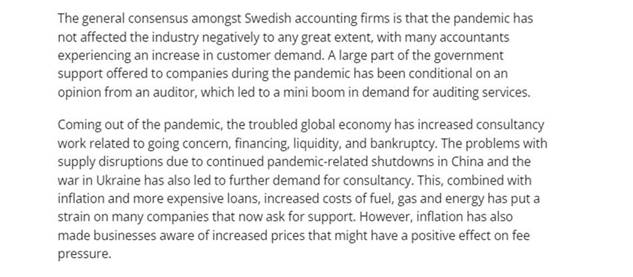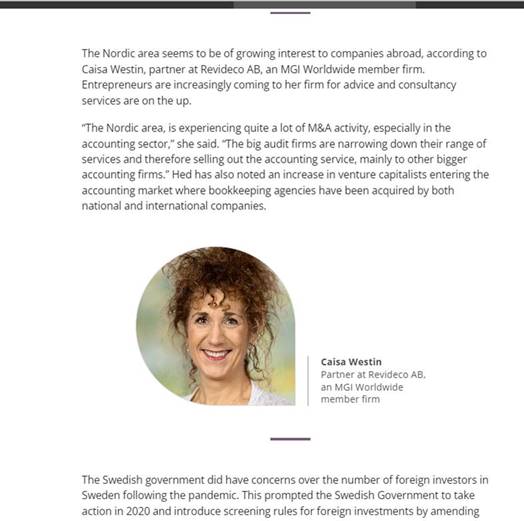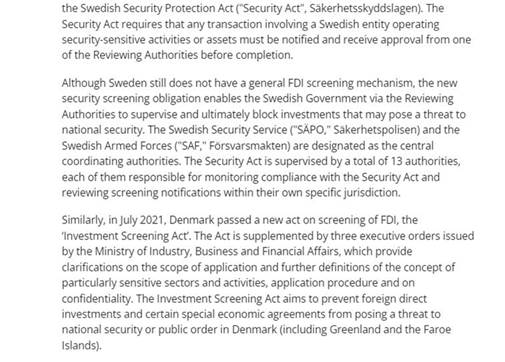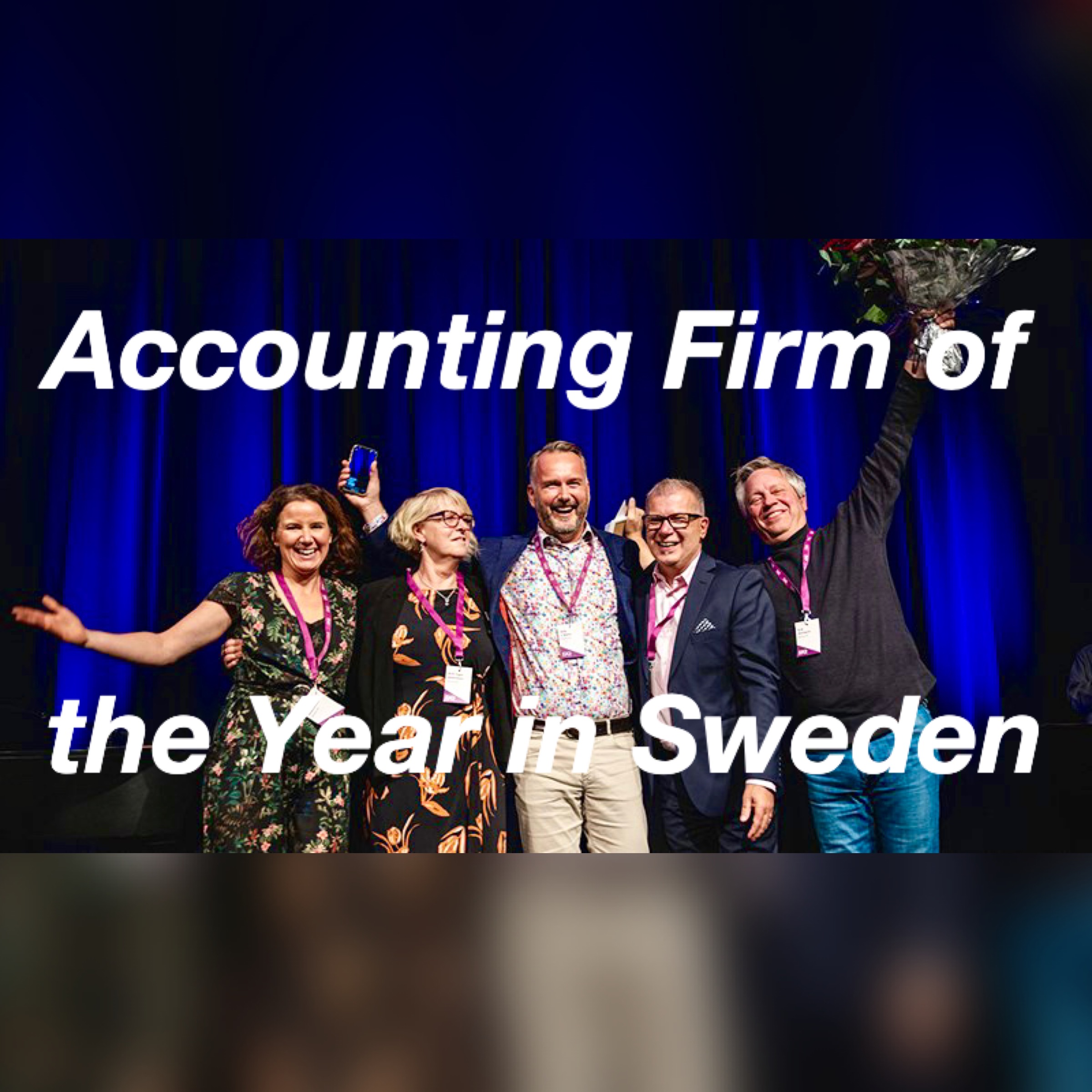 Trusted advisors in Sweden since 1994
We are a independent one-stop shop for advisory, accounting and audit services