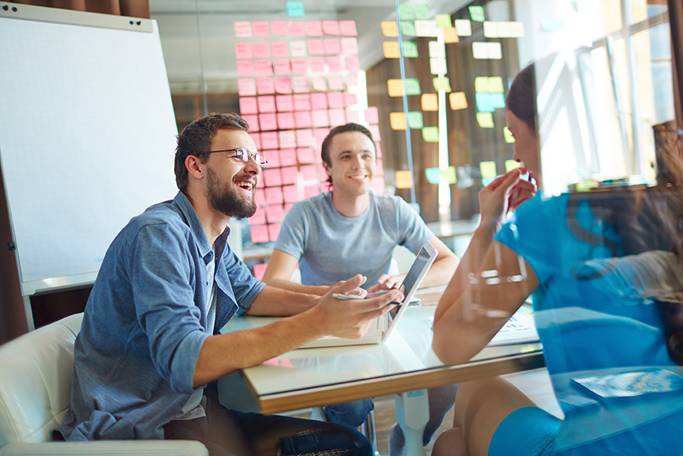 Accounting and audit references
Read our accounting and audit references. Revideco is a accounting, audit and advisory service provider in Sweden since 1994.
Our accounting and audit references
We are very proud to work with so many succesful companies and so many devoted company leaders. Without further delay, we would like to introduce to you our accounting and audit references:
Form Us With Love
Form Us With Love, is a international design studio founded in 2005. Since its conception, the studio has burned with a passion for design and its democratic potential. Its belief is that we all have a right to meaningful design. Clients include IKEA, LG and Nespresso.
"We are creative minds and we need a supportive partner, Erik and Cengiz at Revideco does this very well." Jonas Pettersson, CEO Form us with love
Foxglove Studios
Foxglove Studios is a mobile games developer with a focus on free-to-play games. Although based in Stockholm, Sweden, employees may chose from where they prefer to work, resulting in a global workforce.
"Above all, I appreciate Revideco's flexibility. Flexibility in understanding that numbers are one way to read the story of your business. Flexible in remembering that there are people behind numbers. Revideco's atmosphere is generous, open, and inviting for discussions. I would, without hesitation, recommend them." Senta Jakobsen, MD Foxglove Studios
Azusa
Azusa AB is a boutique consultancy firm specialising in loyalty programme development and marketing effectiveness measurement. Its clients range from large retailers, banks, CPGs and loyalty programmes to start-ups. Azusa has delivered projects across Europe, the Far East and North America.
"From the start in 2014 Revideco was very proactive, helping me with everything needed and making the process to set-up business in Sweden smooth. I really feel that they are on my side and give quick response to all my questions. Everybody I work with at Revideco is friendly and professional." Koos Berkhout, MD, Azusa AB
Scandinavian Luxury Group
Scandinavian Luxury Group is marketing high-end watches and jewelry online. Scandinavian Luxury Group is today the largest online deliverer of its kind in Scandinavia, they also operate in several other European countries.
"Revideco is our partner when it comes to all financial matters that we feel insecure about ourselves and we think they are very professional and extremely thorough. They also provide us with suggestions and ideas that we would never get ourselves. One example is that they have been guiding us when discussing credit issues with the banks. We appreciate to have a partner that makes us sleep well at night, knowing everything is in control." Joel Lagerroos and Pontus Sjöberg at Scandinavian Luxury Group